You are here:
Home
/
Lower Elementary Staff
Rosie Bushbaum, E2 Head Teacher, Elementary Grade Level Head
Rosie has been a member of the FMS teaching staff since 2003. She came to FMS with over 13 years teaching experience and began her career at FMS teaching on the Primary side of our school. Rosie has a BS in Education and has earned her Montessori Certification for both Primary (3-6 year olds) and for Lower Elementary (6-9 year olds).  She earned her Lower Elementary certification from the prestigious Montessori Education Center of the Rockies (MECR). In 2012, FMS was fortunate to have Rosie move from a Lead position in the Primary classroom and take a Lead position in a Lower Elementary classroom. She brings a calm and knowledgeable presence to every encounter she has, and she enjoys "learning something new each day." Her favorite things about Montessori is "mixed ages in the classroom and guiding the children to discover, explore, learn and resolve things on their own rather than providing them with the answers."
Kim Kelly, E2 Co-Teacher
Kim re- joined the FMS team in 2017 after helping to open a Montessori school in UT during the previous school year.  With over 11 years teaching experience, FMS was pleased to welcome Kim back in her new role as a co-teacher in lower elementary.  Kim holds a BS in Family Life with an emphasis in early childhood development.  She is Montessori certified to teach both primary and lower elementary students.  Kim's quiet manner and keen eye for observing her students creates a high level of trust and openness with her students. "The Montessori philosophy allows me to understand the need for children to develop at their own pace and grow within the three year cycle. I love seeing the joy in the life of a child as they advance and make progress in their development, and grasp a love for learning."
Brenda Montoya, E2 Support Teacher
In 2003, Brenda began her teaching career at FMS. Brenda spent a few years teaching on the Primary side of FMS, and then found her calling working with Lower Elementary students. Brenda brings an easy going yet highly detailed approach to her teaching and leaves lasting impressions upon her students. Brenda holds her Montessori Certification in Lower Elementary. Says Brenda: "Montessori education allows a child to explore their interests. As their interests change they are able to change their focus; this keeps them continually interested in learning more."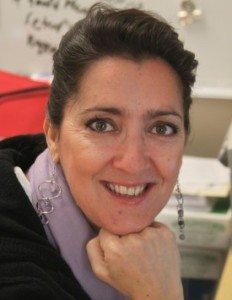 Maria Pate, E3 Head Teacher
In 2006, Maria brought her Spanish flair and enthusiasm to FMS. She inspires her students to learn their lessons in Spanish by naturally immersing them in the second language. Maria came to FMS with four years of teaching experience. She holds a MA in Education (foreign language emphasis) and an MA in Linguistics, in addition to Montessori certification. Maria says: "One of the things that I love about Montessori is how a student becomes independent. He or she will do  job for their own personal satisfaction rather than to receive praise from parents and/or teachers."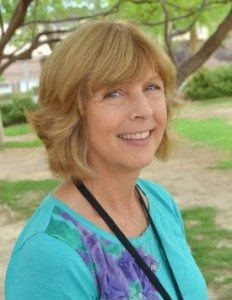 Rebecca Jagusch, E3 Co-Teacher
In the Fall of 2015 FMS had the privilege of adding Rebecca to our Lower Elementary teaching team. Rebecca began her teaching career over 20 years ago as a preschool teacher in a traditional setting. She earned a BS in Secondary Education and was inspired to learn the Montessori method after seeing her daughter blossom during her time in a Montessori Kindergarten class. Rebecca now holds Montessori teaching credentials for Primary and Elementary aged children and is working towards her Montessori Master's degree. Over the years, Rebecca has come to see the profound influence that the Montessori method has on creating opportunity for everyone to find their own window into their education. Rebecca comments, "It is such a hands-on, multisensory method of teaching, that I have experienced its positive impact first hand."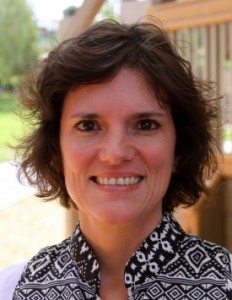 Yasnay Figueredo, E3 Support Teacher/Spanish Immersion
With over 19 years of teaching experience, ranging from early childhood to the university level, Yasnay joined the FMS teaching staff in 2013. She holds a BA in Education and is originally from Cuba. She loves participating in community events and researching about nutrition. "My favorite thing about Montessori is the rigorous individualized instruction. I enjoy teaching in a warm, open and structured environment that fosters the children's independent grown," Yasnay says.
Jeni Evensen, E3 Support Teacher
Jeni holds a BA in English and is currently pursuing her MA in Education.  FMS is delighted to have Jeni return to FMS as a full time staff member in the lower elementary program as she has accrued over 10 years of Montessori teaching experience at the primary, lower elementary, and upper elementary levels. Jeni also holds primary Montessori certification. Jeni's love of the Montessori process has been evident as her 3 children attended FMS, and has watched them grow and develop into curious students and independent citizens.  Jeni is an avid hiker and traveler.  She has hiked the Grand Canyon rim to rim and has followed her other passion for studying art history by visiting beautiful areas in Europe and Asia.  Her baking skills are well known among the FMS community.
April Dane, E4 Head Teacher
April arrived at FMS in 2003, with over 15 years teaching experience. She holds a BA in Psychology and an MA in Curriculum and Instruction. She is Montessori certified for Lower Elementary (6-9 year olds) and she also holds a Literacy Endorsement. April's ready smile and warm demeanor is matched by her depth of knowledge and her keen eye for observation. Her favorite things about Montessori is that "the Culture Curriculum gives children understanding and compassion for all people. The Montessori classrooms allow children to work at different levels, while freedom of choice creates enthusiasm for learning."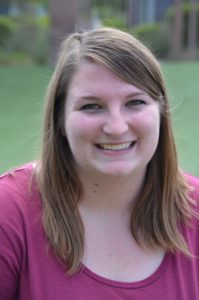 Sydney Hunt, E4 Co-Teacher
Sydney joined the E4 teaching team in Fall 2017.  She will be graduating this summer with a  BS degree in Child Development and English, and has completed her primary Montessori certification. Sydney has 2 years teaching experience in a Montessori classroom (primary and adolescent) and brings a calm and enthusiastic attitude to her new role. She is a lover of books and board games and enjoys baking during her free time.  The Montessori method speaks to her style of teaching as it cultivates independent thinking in students and gives them a pathway for being self motivated learners.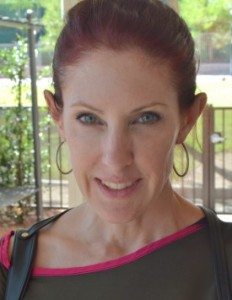 Angela Drew, E4 Support Teacher, Art Specialist
Angela has been an FMS staff member since 2004. She came to FMS with three years of teaching experience and a BA in Fine Arts. She wears two hats in her binary roles as Art Specialist and as the E4 Support Teacher. In all of her interactions, Angela brings a keen eye for details and a ready and positive attitude to support and help foster the academic growth of her students.
Location
1401 Amador Lane
Henderson, NV 89012
Contact
Call 702-407-0790 to schedule your guided tour today!