You are here:
Home
/
Primary Staff
Melissa Eckes, P1 Head/Primary Grade Level Head
In 2003, Melissa joined the FMS staff, with over 12 years experience in education, including several years teaching English to Japanese students in Japan.  She dedicated a couple of years helping to start a Montessori Charter school in Colorado, and in 2013, FMS was fortunate to have Melissa return to our school.  Melissa holds a BA in English, a MA in Education and is Montessori certified for primary aged children.  Melissa is also accredited to teach the Montessori method to perspective Montessori teachers . Melissa's calm manner is matched by her eye for seeing the needs of the child and guiding them to the work and the lessons that best serves them. Her favorite thing about Montessori and teaching is "the level of respect given to the students and igniting the spark of interest in the world around them."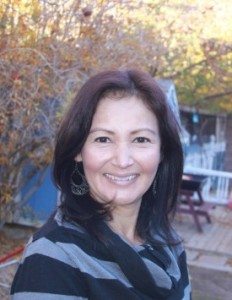 Diana Marquina, P1 Co-Teacher/Spanish Immersion Teacher
Diana brings a precise and friendly flair to all of her lessons.  Having begun her teaching career with FMS in 2005, she has mastered the art of combining her Montessori training (American Montessori Society certified for Primary aged students) with the beauty of the Spanish language.  Children are empowered by Diana's clarity and enthusiasm for using the Spanish language and are able to experience their Spanish lessons as naturally as the ones delivered in English.   Diana says, "I love children and to be able to work with them every day is the most amazing experience for me. I love the Montessori philosophy."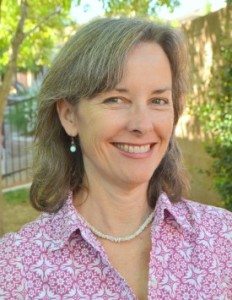 Nancy Crow, P1 Support Teacher
With three years Montessori teaching experience, Nancy joined the FMS teaching staff in 2011.  Nancy holds a BA in Communication Studies and an Early Childhood Credential from the American Montessori Society.  She resonates with the Montessori precept of developing the "whole child" by incorporating her own experience of doing yoga to her daily routine of managing the students in her classroom.  Nancy's favorite aspect about teaching the Montessori way is in  "watching a child develop the ability to listen deeply and concentrate on a presented concept."  She is also very impressed with the Peace curriculum and the wonderful life skills the children learn at a formative age.
Yesenia Quintero, P2 Head/Spanish Immersion Teacher
Yesenia's (aka Jessie) natural warmth and quiet manner bring a peaceful and inviting feeling into the  classroom, as she delivers clear lessons using the Spanish language.  Jessie joined the FMS teaching staff in 2006, after obtaining her AA degree in Liberal Arts and working in the field for five years.  Jesse holds an Early Childhood Credential from the American Montessori Society. Her favorite features about the Montessori method are the "home-like environment, mixed-age group classes, hands-on learning, and the order and harmony of the classrooms."
Brianna Palmer, P2 Co-Teacher
Joining the FMS teaching staff in 2012, Brianna brought five years of education experience with her.  She holds a Child Development Associates degree and has a North American Montessori Certificate for preschool aged students.  Brianna's steady and friendly approach with her students brings a focused confidence to all of her interactions. "I enjoy watching the child connect and work with every piece of material," says Brianna. "The inner peace they develop and their willingness to help fellow classmates warms my heart. It amazes me every day to see how far in-depth we can go into a particular topic."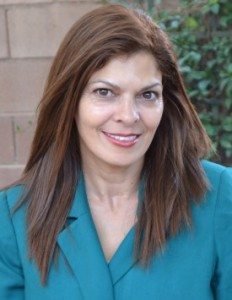 Ana Julia Burns, P2 Support/Dual Language Program Teacher
Ana (aka Julie) joined the FMS teaching staff in 2010, after practicing nursing in her native country of Costa Rica.  Julie holds a BS in nursing, Licensure of Nursing, and Nurse Doctorate. Julie interacts easily with all her students in a natural and friendly way;  giving them ample opportunities to practice their Spanish speaking skills. Julie's eye for details is matched by her playful interaction with her students and reflected in her comment, "I love the Montessori curriculum and working with the children and my peers," says Julie. "I am especially excited about sharing the Spanish language and culture with my students."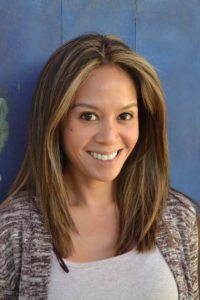 Joanne Tuazon, P3 Head Teacher
Joanne Tuazon assumed the role of Head Teacher in October of 2016. Joanne is Montessori Certified to teach Preschool and Kindergarten, has 12 years combined teaching experience at the Primary and Lower Elementary levels, and holds a Bachelors of Fine Arts degree. As a young child, Joanne attended a Montessori school and stayed there through her 7th grade. Joanne sees that her early education years positively influenced her holistic way of looking at the world. She fondly recalls her joy and ease in using Montessori materials to learn complex
concepts and, now as a teacher, she marvels at the beauty and effectiveness of the Montessori method.
Alisa Peck, P3 Co-Teacher
Alisa joined the FMS teaching staff in 2004, having 9 years of education experience under her belt, and credits in Early Childhood Education.  Alisa obtained her Montessori certificate (for primary aged students) in 2014.  Alisa's steady manner and quiet assuredness imparts a love of learning to her students, and is instrumental in helping her students develop confidence in their own self perceptions.  Alisa has seen the advantage of working with her students over a three-year cycle and "the chance to really get to know the students and discover what makes them tick.  I've seen my students blossom through the three-year cycle and I love to witness the tremendous growth in my students as they prepare to enter first grade."
Lauren Treese, P3 Support Teacher
Lauren joined the FMS teaching staff in 2011 and brought with her a Certificate in Computer Programming and Web Design. With an eye for detail, Lauren brings artistic style to all her interactions with students and helps bring out the creativity of each one of them. Lauren is a certified Montessori teacher for primary aged students. Per Lauren, " The Montessori method is so profound in helping the children not only develop socially and giving them a platform of communicating with each other, but it truly provides the students with an academic foundation that follows them throughout their education. I am especially motivated by the focus of Montessori to help develop the whole person and I am honored to experience this process on a daily basis."
Pauline Well, P3 Support Teacher
With three years of experience in education, Pauline brought her easy going teaching style to FMS in 2007.  Pauline quickly grasped the power of the Montessori method when she began "seeing a child with joy and pride on their face after completing a work, and then seeing that same child three years later helping a younger friend with a work."  Pauline has a BA in Journalism with a minor in English.  She taught English abroad for three years with the Japanese Exchange Teaching Program and is eager to share her cultural experiences whenever she gets the opportunity.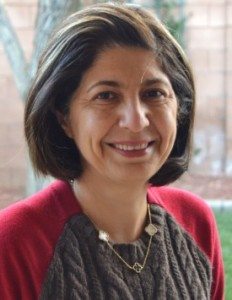 Maryam Khadivi, P4 Head Teacher
Having achieved the rigor of sitting for a BS degree in Chemistry, Maryam attended the London Teacher Training College and received her Montessori Certification (for primary aged students).  Maryam was a welcomed addition to the FMS teaching staff in 2012, bringing 12 years of experience in education to her position. Her quiet manner and deliberate style helps guide her students in an easy and clear way enabling them to grasp the deeper meanings of their lessons.   She loves "to see academic and social growth, and to build self-confidence and independence in children."
Lindy Risinger, P4 Co-Teacher
Lindy grew up in the state of Alaska and moved to Las Vegas in 2011 to complete her Bachelor of Arts in Early Childhood Education degree at UNLV.  Lindy has over six years in teaching pre-school aged students.  She joined the FMS staff in 2016 and will be receiving her Early Childhood Montessori certificate in July 2017.  Along with Lindy's natural enthusiasm for all things Montessori, she enjoys fishing and hiking. Teaching with the Montessori method has solidified Lindy's natural love of learning and given her a method of teaching centered upon the needs of the child.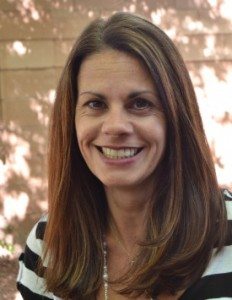 Michele Gorton, P4 Support Teacher
Michele brings a seasoned eye to her position at FMS, having taught Pre-Kindergarten and Kindergarten students for 16 years before joining the FMS teaching team in 2011.  She holds a BS in Elementary Education and a Montessori Teaching Credential (for primary aged students). Michele's enthusiasm for delivering the Montessori method is matched by her eye for details and her willingness to "follow the child" on their path of discovery.  Michele's favorite part of Montessori is being involved with the children through their amazing learning process.
Location
1401 Amador Lane
Henderson, NV 89012
Contact
Call 702-407-0790 to schedule your guided tour today!