You are here:
Home
/
Upper Elementary Staff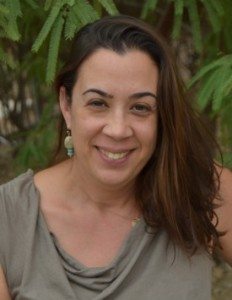 Danna Karlavage, E5 Head Teacher
With 11 years experience in education, Danna joined the FMS teaching staff in 2008. She has a BS in Psychology and a M.Ed in Curriculum and Instruction. She trained at the Columbia Teacher's College with Lucy Calkins, founder of "The Teacher's College Reading and Writing Project." Danna also has experience with special needs children. Danna's favorite thing about the Montessori method is that "we honor the children by attending to their individual learning needs. The children that attend our school have a unique and important perspective of our world. The materials and the child-led lessons create independent thinkers and life-long learners."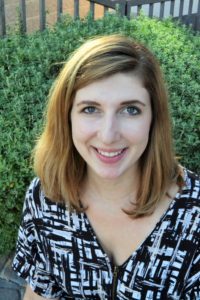 Ariel Ramstad, E5 Co-Teacher
In the fall of 2016, Ariel joined the Upper Elementary teaching team.  With a Masters of Education from UNLV and a BA in Political Science from Gonzaga University, Ariel brings a fresh perspective to the classroom.  She has taught fifth grade for several years in the Clark County School District and is inspired by the Montessori method because of the independence and love of learning that it fosters.  Ariel is an avid hiker and having grown up on a farm in Montana, she has a deep love for animals.  One of her fondest memories is taking care of the family dairy cows each morning before school.  Ariel's keen eye for details and her appreciation for the individual learning styles of each of her students will contribute to the overall success of her students.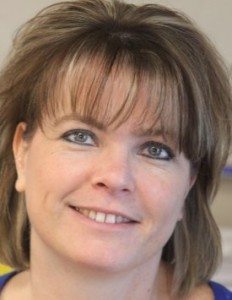 Kerry Gross, E5 Support Teacher
Kerry joined the FMS teaching staff in 2011, bringing with her 11 years experience in education. She has a BA in Education with a partial TESL Endorsement (Teaching English as a Second Language). Kerry's favorite thing about the Montessori philosophy is "how Montessori values each child's intrinsic need to learn. I love that Montessori hands-on approach to teaching provides appropriate differential instruction for the individual child."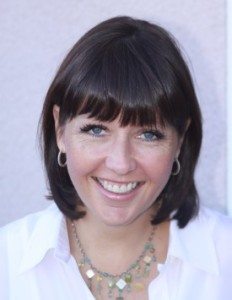 Amy Nhaisi, E6 Head Teacher
After watching her own children thrive in the FMS environment, Amy joined the teaching staff in 2010. She holds a BA in English, a BA in Psychology and a MA in Social Work. She is Montessori certified for teaching Upper Elementary. She also has a Master Gardener Certification and enjoys trying out her hand in our gardens. Her favorite thing about Montessori is "the hands-on learning experience and the close relationship you build with the students over the three-year cycle. You really get to witness their growth!"
Kerri Burks, E6 Co-Teacher
Kerri holds a MA in Education with an emphasis in Early Childhood Development and a BA in Industrial/Organizational Psychology. She joined the FMS team on a full time basis in Fall 2016, after substitute teaching at FMS in the upper and lower elementary classrooms. Following her work with children and adolescents in a hospital setting, Kerri chose teaching as her pathway and completed lower elementary Montessori certification in 2016. Kerri's warmth and optimism, coupled with her attentive and reflective approach, inspires students to pursue their interests and reach for their potential. She loves the Montessori philosophy because "it embraces the whole child, meets children where they are, and fosters critical thinking and collaboration."
Melissa Robinson:  E6 Support Teacher
Melissa joined the FMS faculty in 2016, holding a MA in Elementary Education upon following her  passion.  Melissa was a long-term substitute teacher in the public sector with an emphasis on teaching middle school students.  As she followed her own children to FMS, she gained experience teaching at the primary, lower and upper elementary levels, as well.  The Montessori method speaks to her personally, as she has seen its impact on developing the whole child as an independent and competent learner.  Melissa is an avid reader and a green-thumbed gardener which she has applied to our gardening elective.
Location
1401 Amador Lane
Henderson, NV 89012
Contact
Call 702-407-0790 to schedule your guided tour today!