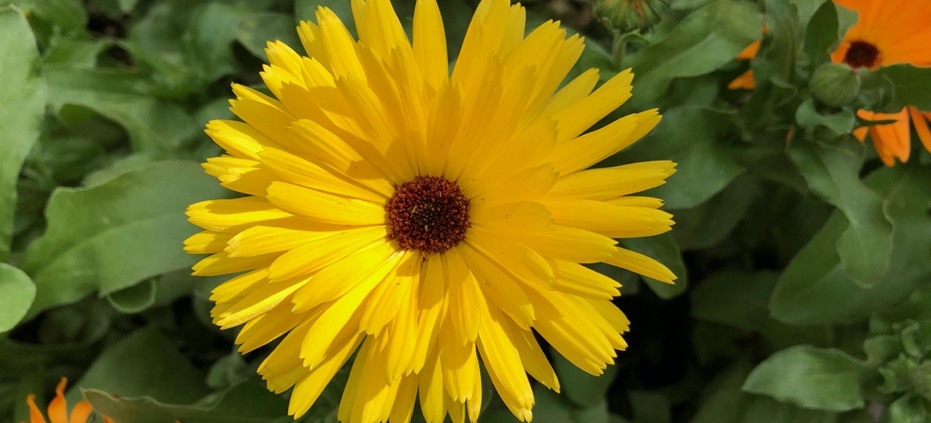 Greetings FMS students and families!  As we adjust to our new way of staying home and being mindful of the part each one of us plays in helping our community stay healthy, we also want to share our deepest intent of nurturing and supporting our FMS family. We are in uncharted territory and the need to stay focused on what matters most is an important challenge for each of us.
We are complex, social mammals (ask your child " what makes a mammal a mammal?") and the need for contact, reassurance, and sustained interaction is a vital emotional and psychological need for all of us. We have certainly felt the immediate pullback of physical contact with each one of you, yet the heartfelt connection we know between us is strong and growing. The value we place on each student (and their families) is in clear sight of each teacher and administrator at FMS (including our direct reports at Endeavor, our parent company).  We know the health and well being of every student, their family, and the FMS staff, along with their families, matters most to the long term well being, productivity, and growth of Foothills Montessori School. We are committed to this vision and offer our professional experience, hope, and action towards this noble aim.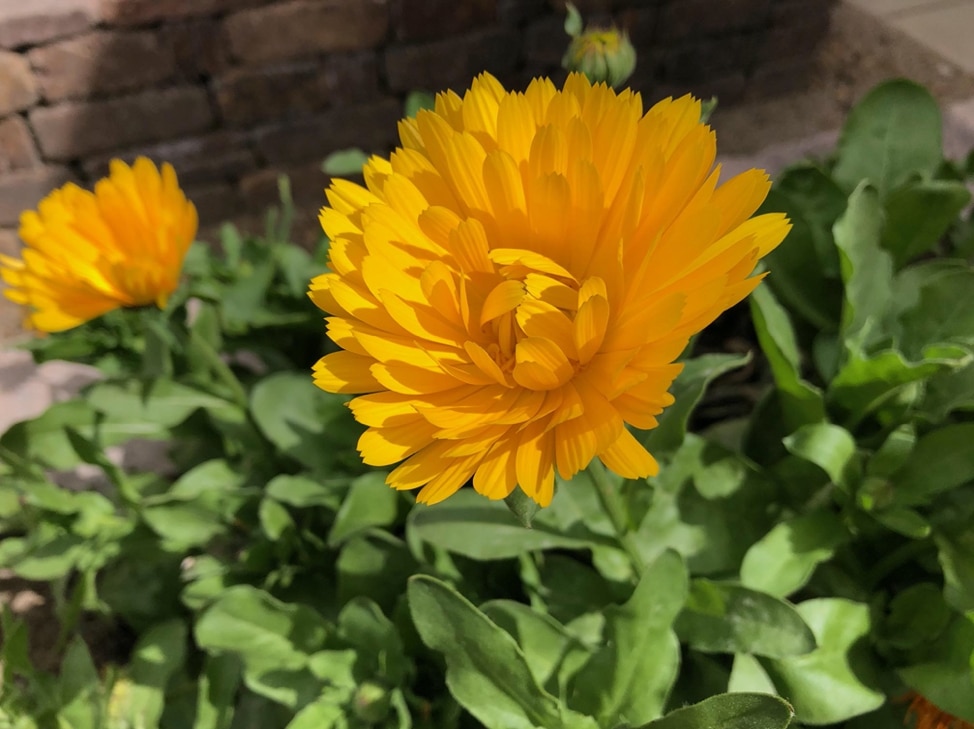 https://foothillsmontessori.com/wp-content/uploads/2020/03/Picture1.png
652
931
Daniela Cuyun
https://foothillsmontessori.com/wp-content/uploads/2016/07/foothills-logo-300x87.png
Daniela Cuyun
2020-03-26 05:23:56
2020-03-26 05:23:56
Greetings
How do you measure the value of Montessori education when there are so many options available?  Is it the academic acuity, and the ability to reason and think through problems? Yes, those analytical and observational skills serve a young student well, especially as they progress on their educational path. However, some of the intangibles which support and help develop the student into a well-rounded person are also foundational to the FMS experience.
FMS alumnus, Sidra Wohlwend, began her Montessori education as a preschooler and graduated with her middle school class in 2017.  Now a Junior at Coronado HS, Sidra was nominated by another FMS alumnus to apply for a 7-week leadership program sponsored by the Leukemia and Lymphoma Society.  Sidra credits her enthusiasm for applying for this position to the confidence she developed while a student at FMS.  She also notes that the sense of service to others, which is a foundational tenet for the FMS student body, was impressed upon her early in her primary years while participating in the annual service projects.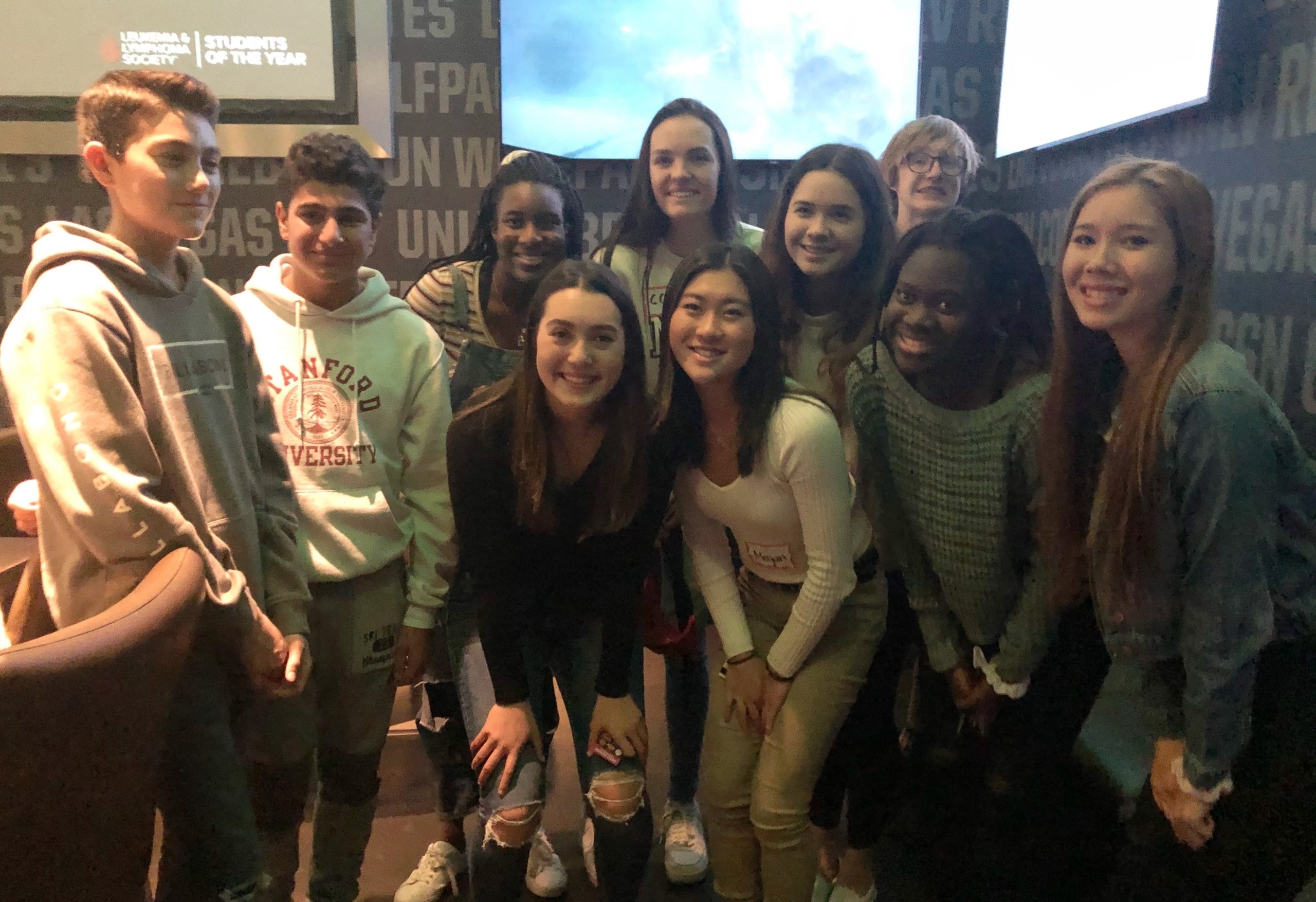 Sidra now finds herself guiding 30 peer volunteers (including seven FMS alumni) while raising funds for the Leukemia and Lymphoma Society.  They are well on their way in achieving their ambitious monetary goal and are grateful for all the community support. The link below gives you the means to donate directly to their team (Cancer Crushers) if you would like to support this worthy cause. You may also consider attending their gala event on Tuesday, 2/25 at Anthem Country Club (5:30 pm-8:00 pm).  You will enjoy food, music and a silent auction, including a special music performance by Desert Bloom, a band formed by two other FMS alumni (Kameron and Kennedy). https://communityforthecurenight.weebly.com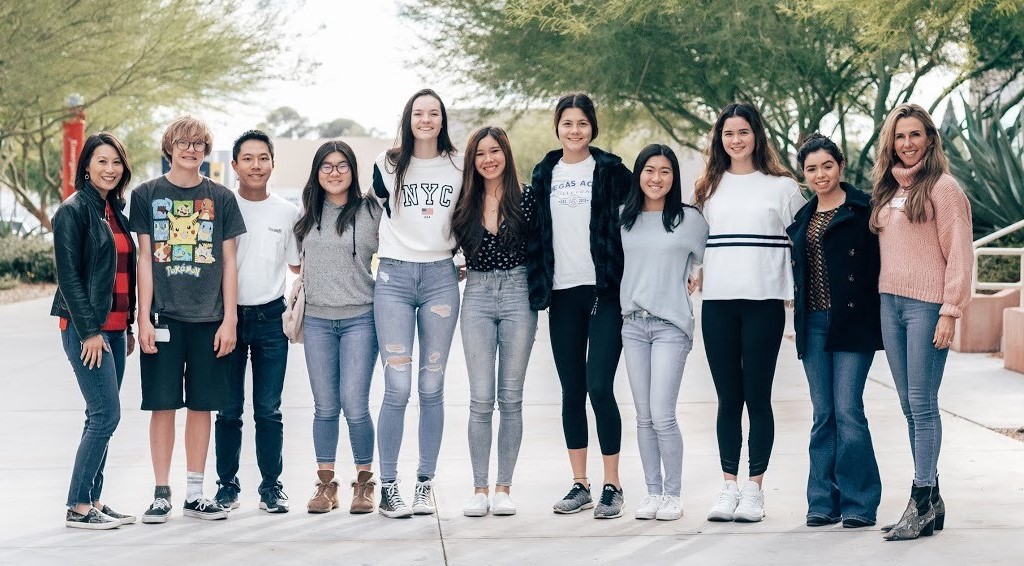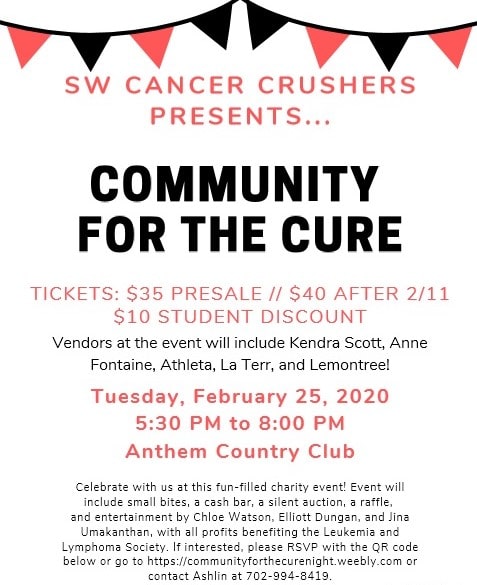 https://foothillsmontessori.com/wp-content/uploads/2016/07/foothills-logo-300x87.png
0
0
Daniela Cuyun
https://foothillsmontessori.com/wp-content/uploads/2016/07/foothills-logo-300x87.png
Daniela Cuyun
2020-02-11 06:29:17
2020-02-12 07:42:43
Community of the Cure Fundraiser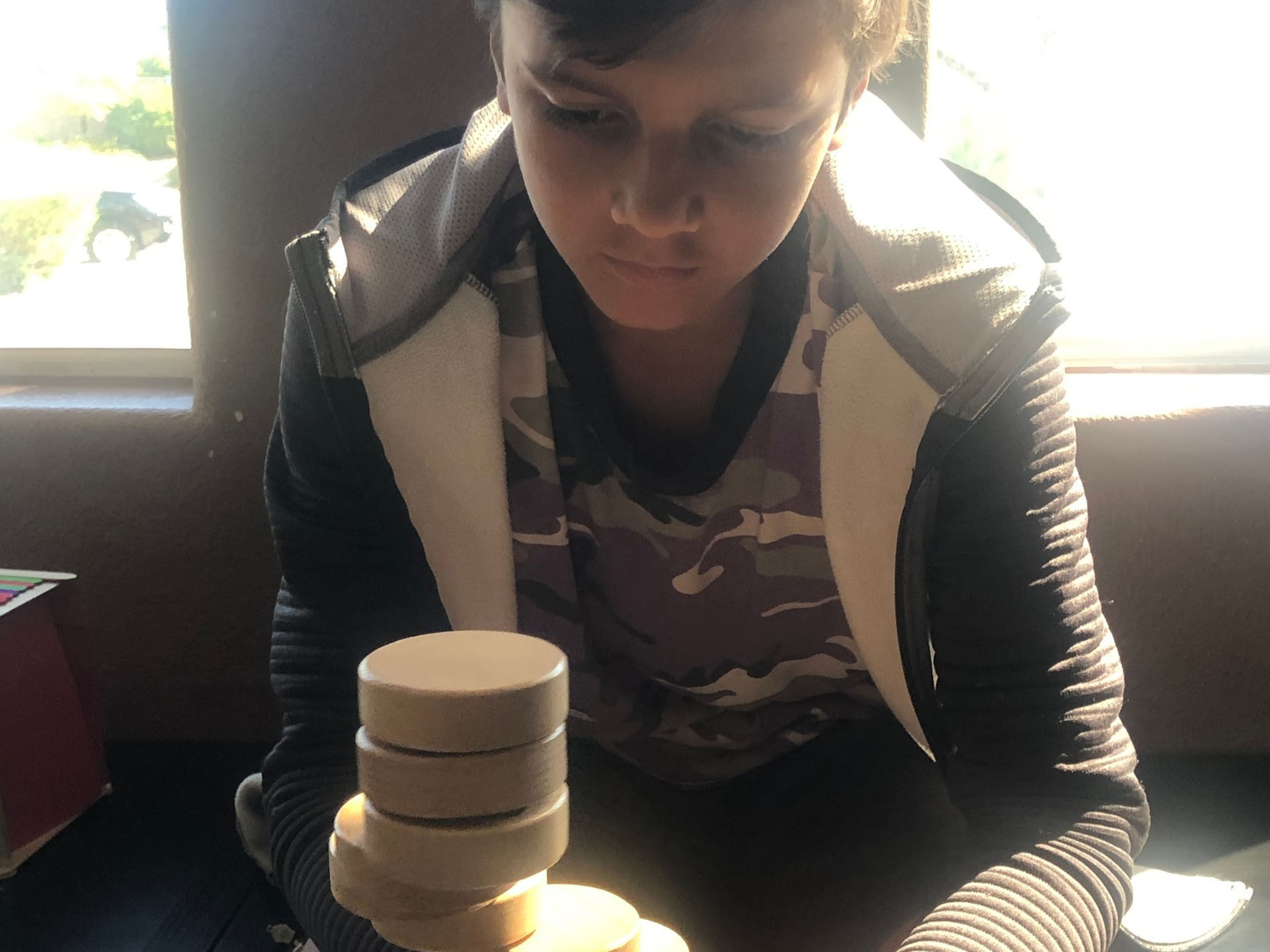 Ms. Erica introduced the practice of mindfulness to her middle school students in January 2018. Currently, students are given a 15-minute daily window to practice guided meditation, breathing techniques, or simply sitting quietly.  Then once or twice a week, students are engaged with individual works from the mindfulness shelves.  The methodology and resourcefulness of materials have evolved every year.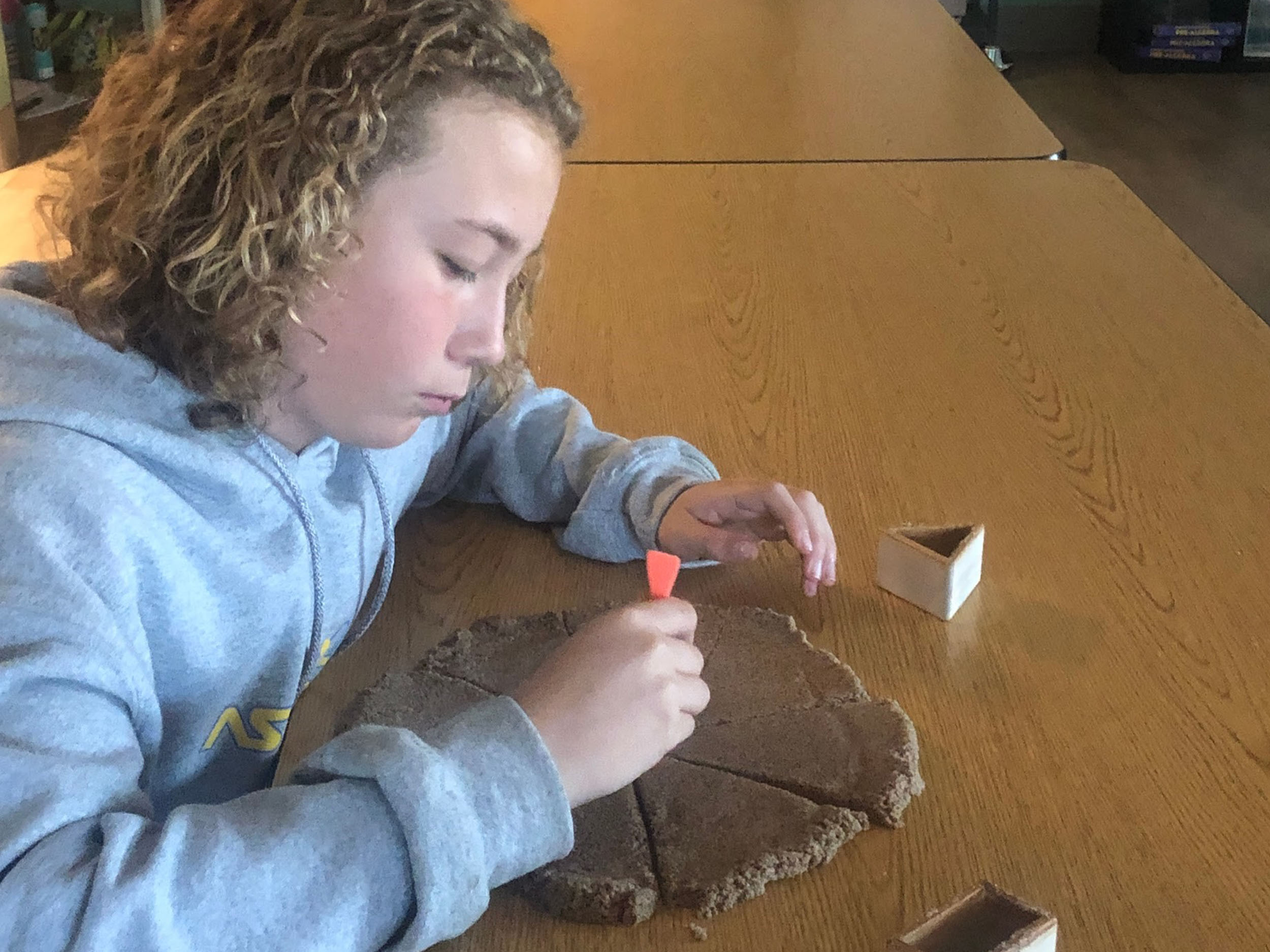 Over 80 different mindfulness works are available on the shelves, quietly creating a lasting impression on the students that there are many paths to creating quiet of mind.  Even when students are not actively engaged in using the materials, a quick glance to the shelves is a reminder for the students that all the tools they use are simply tapping into an awareness that is always available to them.
One of the biggest developments in the program this year was the introduction of snails to the classroom.  Two large terrariums house the variety of snails in their classroom homes.  Some are small and some are not so small, everyone of them is curious and sweet.  Once a hand is sprayed with water and the snail is placed on the palm, the snail's four antennas begin to come out and the snail begins to move slowly.  Snails have limited sight from their pair of eyes and no sense of hearing but are equipped with a highly developed sense of smell.  The process of holding a snail naturally slows the mind and clams emotions.  Truly engaged in a "snail's pace," the person holding the snail reflects a calm, slowed mental rhythm.  A new bulletin board featuring  "Lessons of the Snail" will be available to the students to reflect upon the many life lessons learned from our invertebrate friends.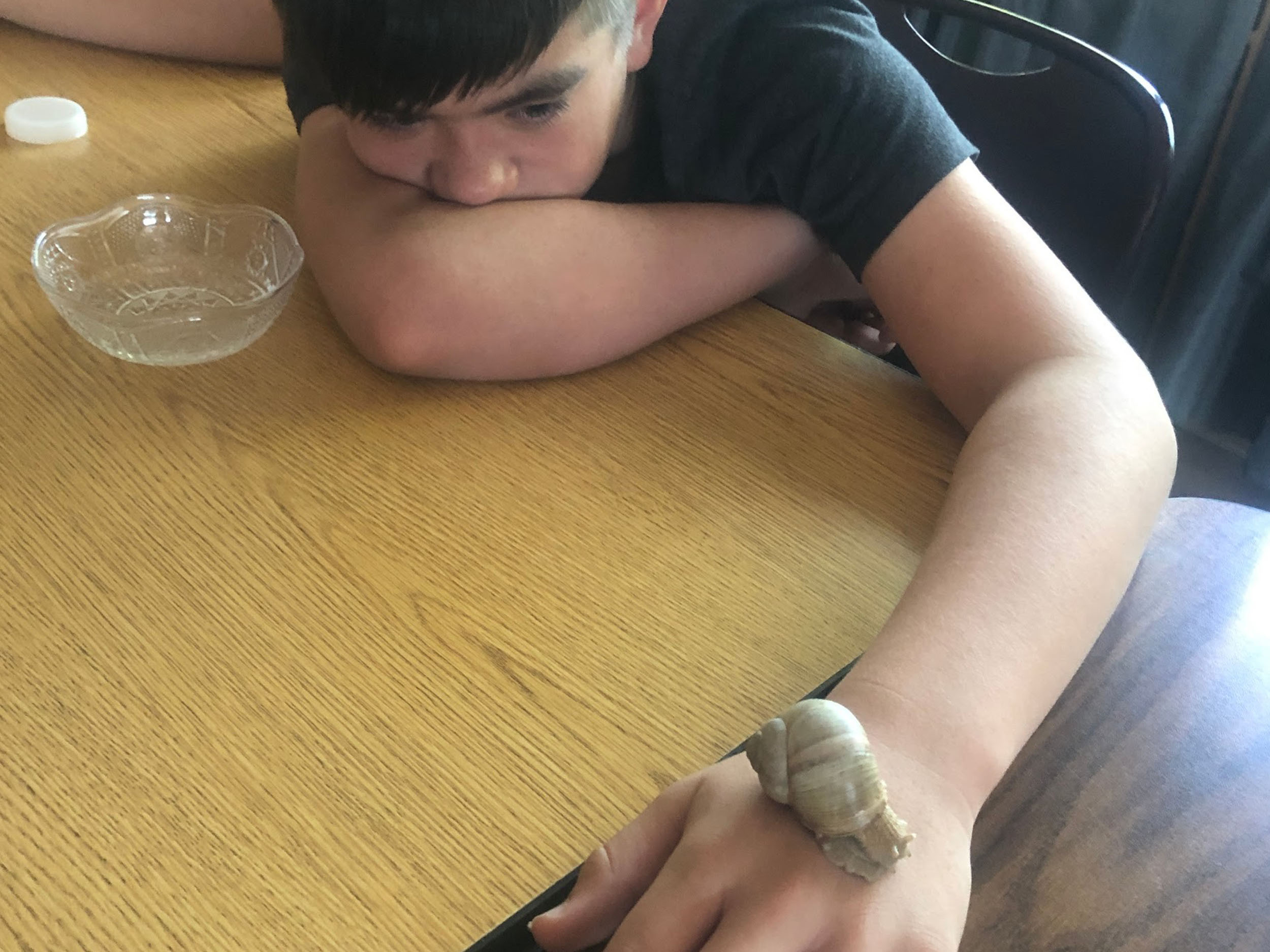 Ms. Erica's scientific approach to the subject of mindfulness includes doing an extensive classroom survey of her students to determine how effective her techniques and processes are working.  The survey results were very positive in every area of her inquiry.  Several former FMS graduates have also reported the mindfulness tools and practices that they learned from being in her class have really stuck with them and provided them access to their own quiet of mind in whatever environment they find themselves in.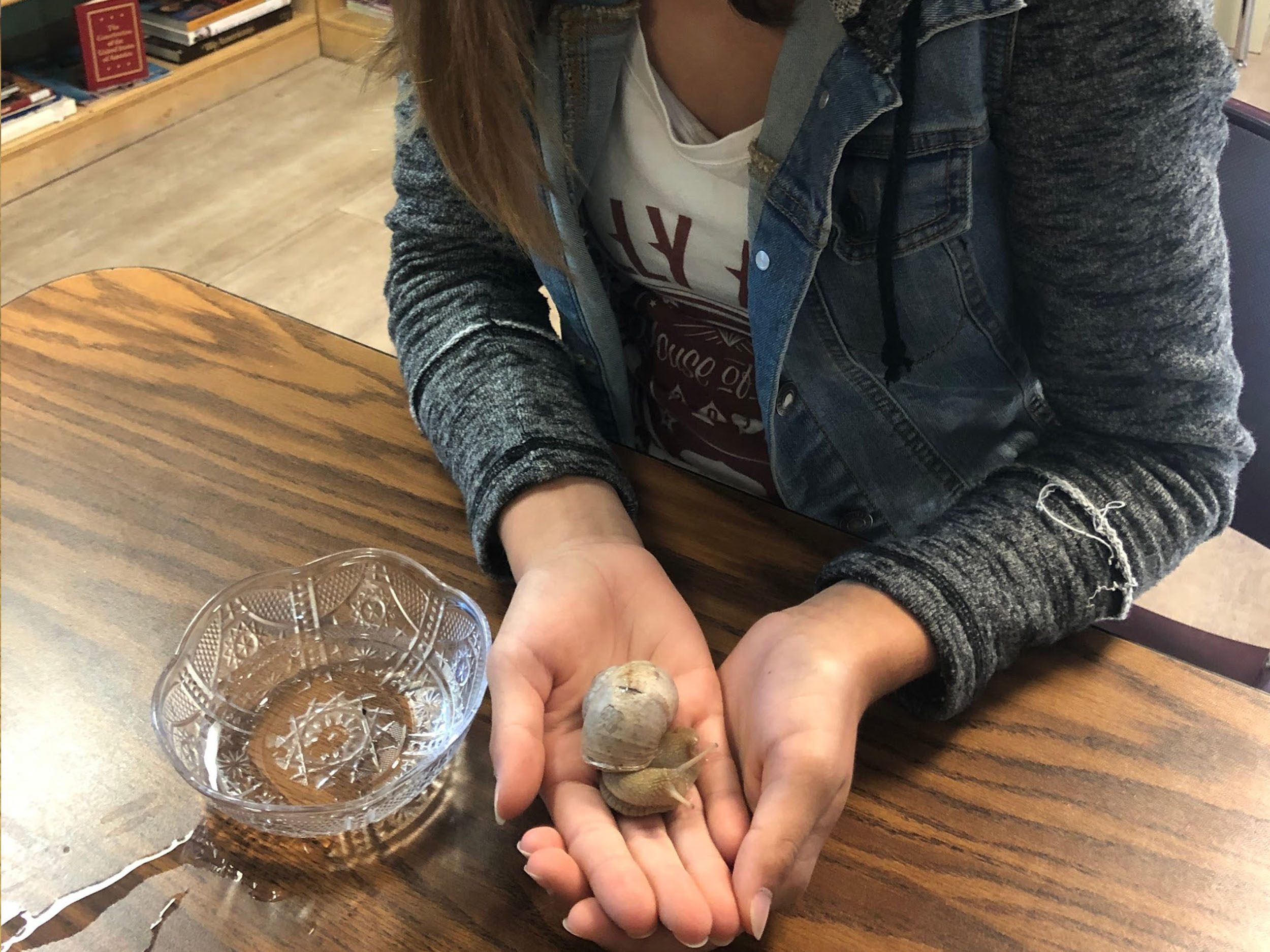 https://foothillsmontessori.com/wp-content/uploads/2016/07/foothills-logo-300x87.png
0
0
Daniela Cuyun
https://foothillsmontessori.com/wp-content/uploads/2016/07/foothills-logo-300x87.png
Daniela Cuyun
2019-10-24 06:39:08
2020-02-12 07:43:18
Mindfulness