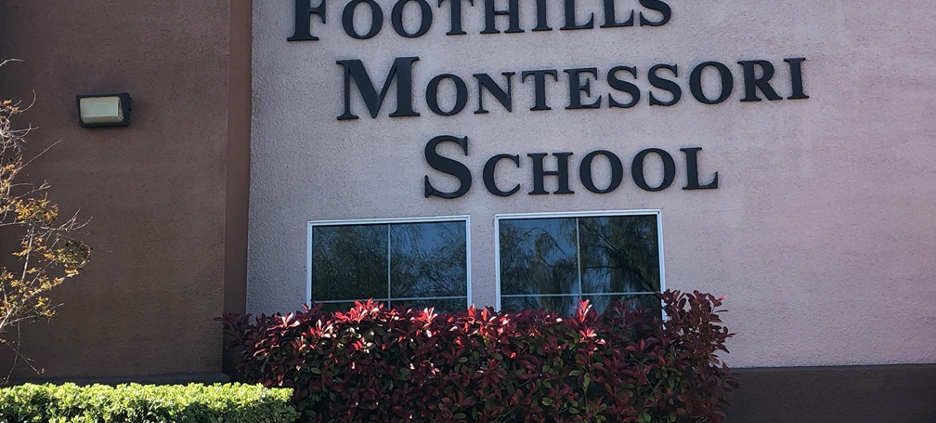 What an unusual ending to our school year!  Our remote learning is up and running for the majority of our student body and a limited number of primary students have attended class on campus.  Despite all of this upheaval, the essence of the FMS community is seen in all of the interactions among the faculty, students, and parents. We have not lost sight of the values of integrity, clarity, and the drive to create and deliver meaningful educational experiences for our students. Without the daily contact that our student body thrived on, we have learned to rely on technology to bridge that gap.  It has worked admirably well, but the personal contact is sorely missed.  We realize how much is communicated in the simplicity of a smile, in person.
Our hearts were touched by the family car parade held at school on May 16th. It revealed the depth and breadth of support from our families and the momentum we have to preserve and recreate our collective experiences.  We are grateful for the opportunity to serve the educational needs of our students, and look forward to a renewed vigor and strength of our community in the fall.
Have a safe, healthy and restful summer.
https://foothillsmontessori.com/wp-content/uploads/2020/05/Picture1.png
702
936
Daniela Cuyun
https://foothillsmontessori.com/wp-content/uploads/2016/07/foothills-logo-300x87.png
Daniela Cuyun
2020-05-20 10:22:03
2020-05-20 10:22:03
End of the school year! 2020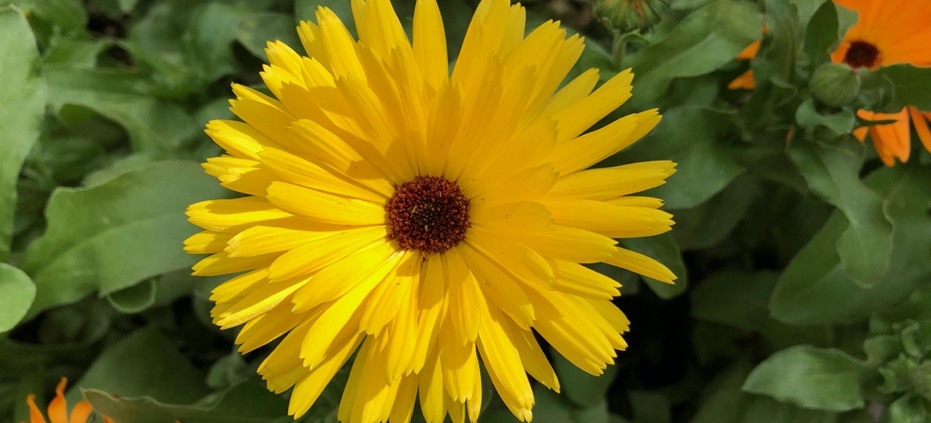 Greetings FMS students and families!  As we adjust to our new way of staying home and being mindful of the part each one of us plays in helping our community stay healthy, we also want to share our deepest intent of nurturing and supporting our FMS family. We are in uncharted territory and the need to stay focused on what matters most is an important challenge for each of us.
We are complex, social mammals (ask your child " what makes a mammal a mammal?") and the need for contact, reassurance, and sustained interaction is a vital emotional and psychological need for all of us. We have certainly felt the immediate pullback of physical contact with each one of you, yet the heartfelt connection we know between us is strong and growing. The value we place on each student (and their families) is in clear sight of each teacher and administrator at FMS (including our direct reports at Endeavor, our parent company).  We know the health and well being of every student, their family, and the FMS staff, along with their families, matters most to the long term well being, productivity, and growth of Foothills Montessori School. We are committed to this vision and offer our professional experience, hope, and action towards this noble aim.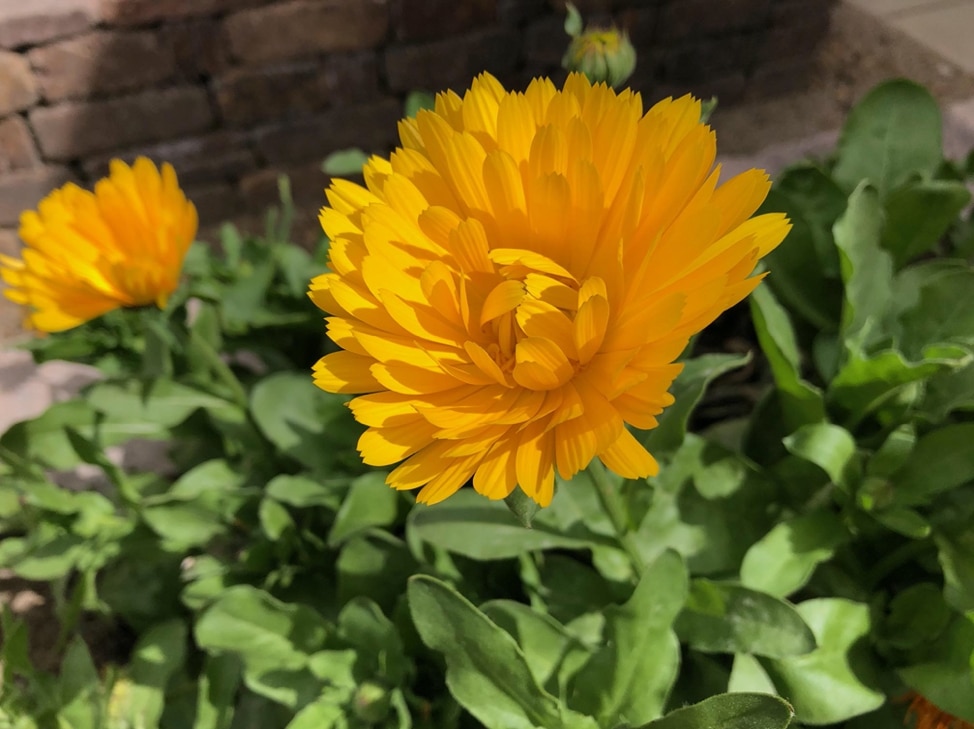 https://foothillsmontessori.com/wp-content/uploads/2020/03/Picture1.png
652
931
Daniela Cuyun
https://foothillsmontessori.com/wp-content/uploads/2016/07/foothills-logo-300x87.png
Daniela Cuyun
2020-03-26 05:23:56
2020-03-26 05:23:56
Greetings
How do you measure the value of Montessori education when there are so many options available?  Is it the academic acuity, and the ability to reason and think through problems? Yes, those analytical and observational skills serve a young student well, especially as they progress on their educational path. However, some of the intangibles which support and help develop the student into a well-rounded person are also foundational to the FMS experience.
FMS alumnus, Sidra Wohlwend, began her Montessori education as a preschooler and graduated with her middle school class in 2017.  Now a Junior at Coronado HS, Sidra was nominated by another FMS alumnus to apply for a 7-week leadership program sponsored by the Leukemia and Lymphoma Society.  Sidra credits her enthusiasm for applying for this position to the confidence she developed while a student at FMS.  She also notes that the sense of service to others, which is a foundational tenet for the FMS student body, was impressed upon her early in her primary years while participating in the annual service projects.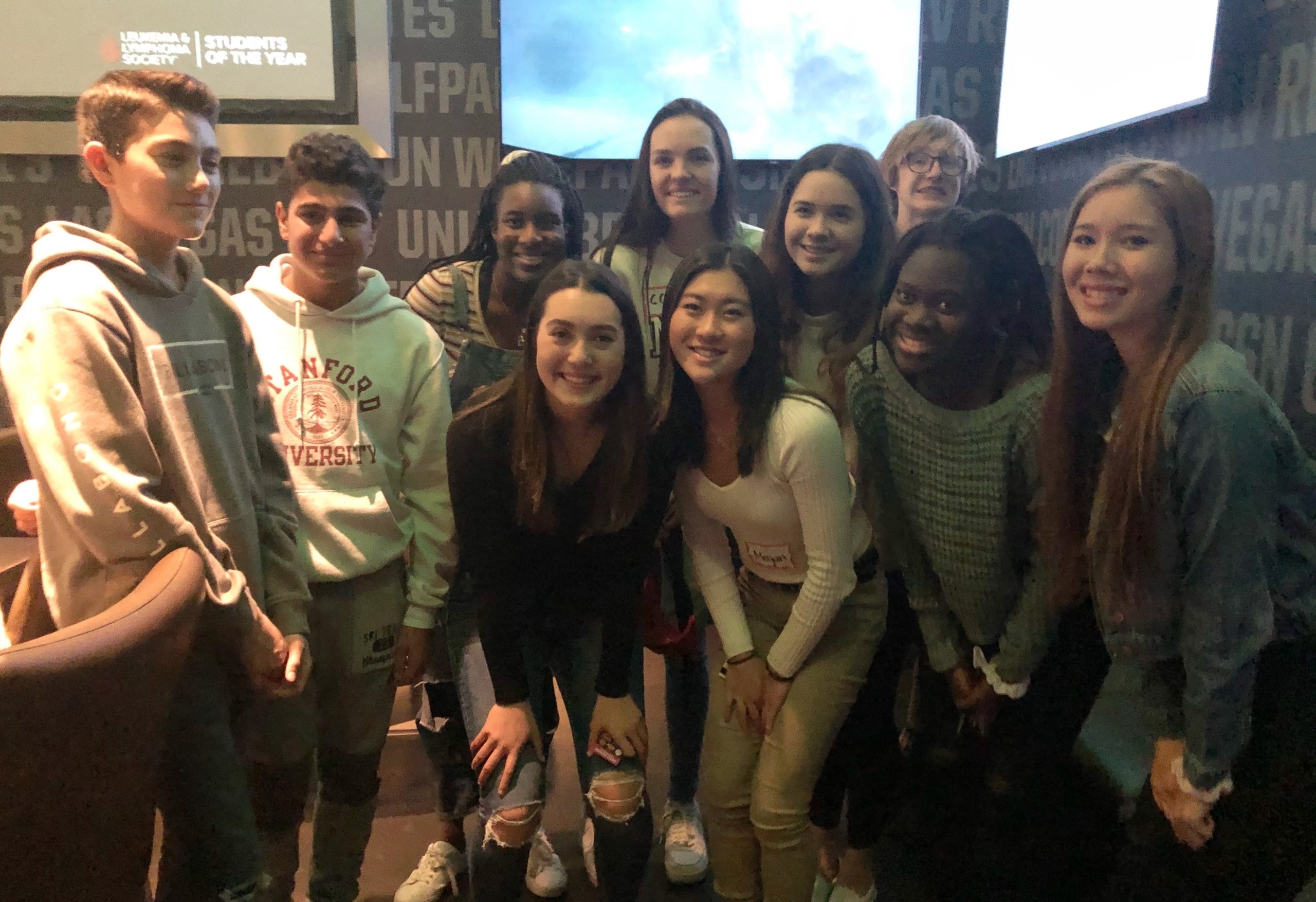 Sidra now finds herself guiding 30 peer volunteers (including seven FMS alumni) while raising funds for the Leukemia and Lymphoma Society.  They are well on their way in achieving their ambitious monetary goal and are grateful for all the community support. The link below gives you the means to donate directly to their team (Cancer Crushers) if you would like to support this worthy cause. You may also consider attending their gala event on Tuesday, 2/25 at Anthem Country Club (5:30 pm-8:00 pm).  You will enjoy food, music and a silent auction, including a special music performance by Desert Bloom, a band formed by two other FMS alumni (Kameron and Kennedy). https://communityforthecurenight.weebly.com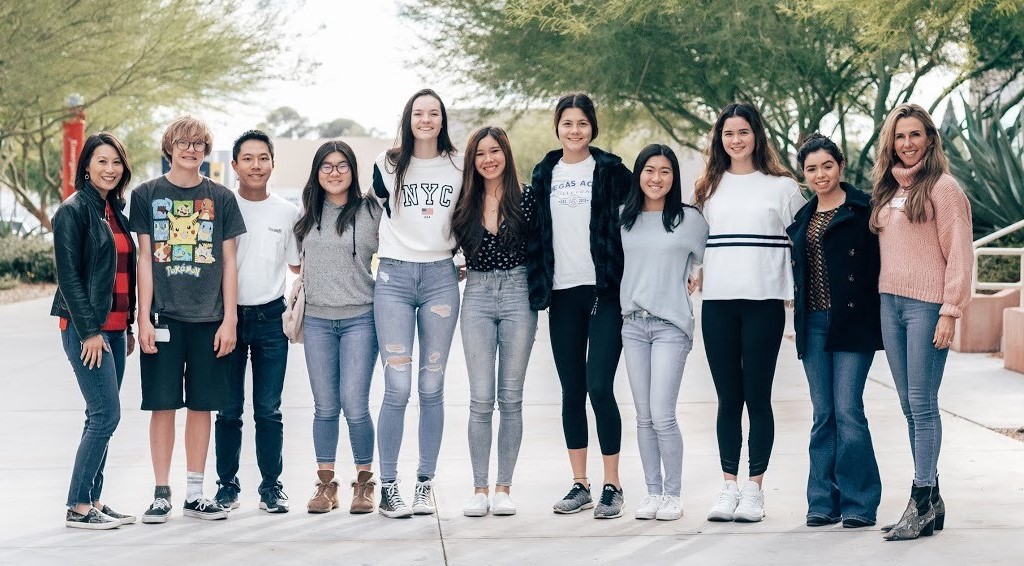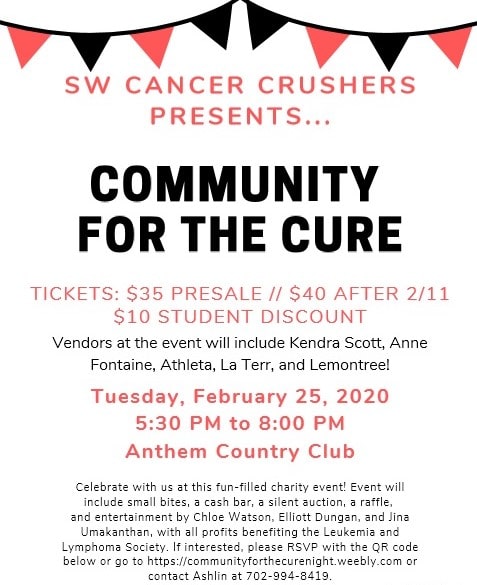 https://foothillsmontessori.com/wp-content/uploads/2016/07/foothills-logo-300x87.png
0
0
Daniela Cuyun
https://foothillsmontessori.com/wp-content/uploads/2016/07/foothills-logo-300x87.png
Daniela Cuyun
2020-02-11 06:29:17
2020-02-12 07:42:43
Community of the Cure Fundraiser